About BIRUPAKU
CONCEPT
Our concept is "To create the joy of travel is to create the vitality of the city."
Birupaku is a decentralized lodging facility in which guest rooms are set up in buildings scattered around Shizuoka's downtown area.
In recent years, the business was started as part of efforts to solve the serious problem of the hollowing out of central urban areas in local cities.
Guests are welcomed into a space created by renovating a vacant section of a building, and enjoy an extraordinary experience as well as the charm of the city.
The more customers enjoy their trip, the more energy is born in the city.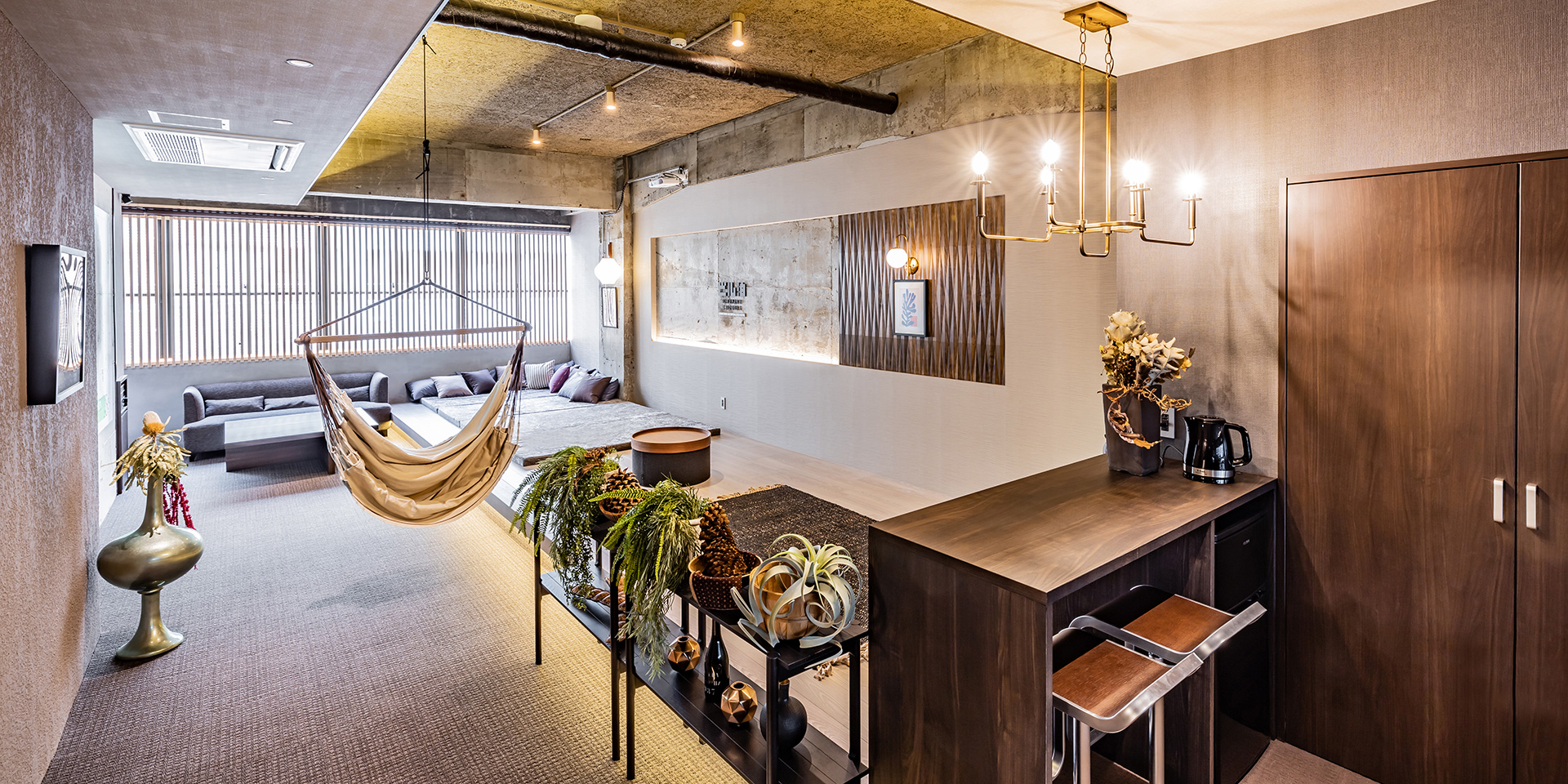 STAY
Delivering excitement and comfort,
8 sophisticated individual suite rooms.
A spacious room where you can freely stay with your family, friends or in group.
Realizing the extraordinary feeling of spending time in a building that blends into the cityscape and the comfort of a high-grade hotel.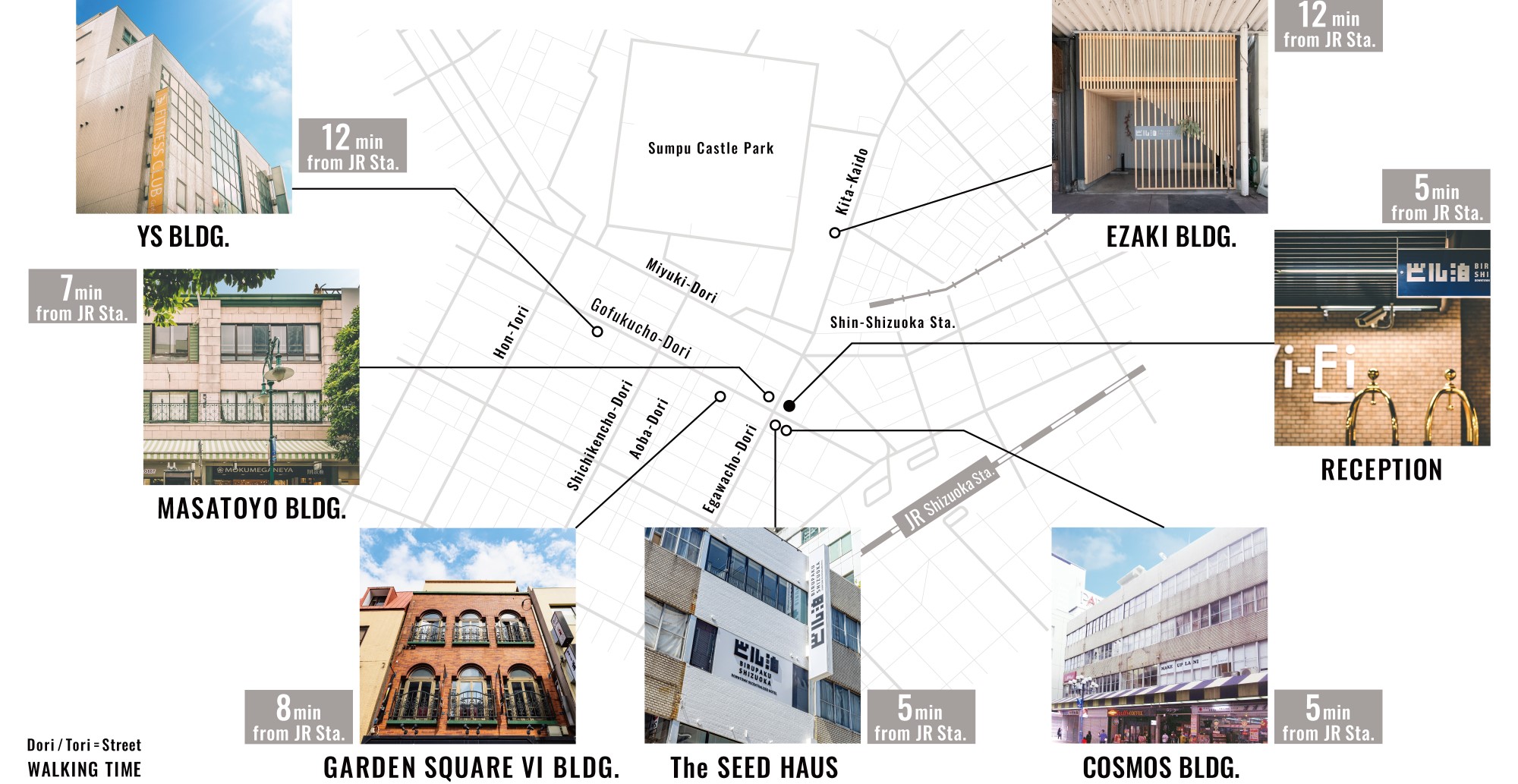 LOCATION
The downtown area becomes a hotel.
Guest rooms are scattered in 4 unique areas.
First of all, go from JR Shizuoka Station to the reception directly connected through the underpass.
After check-in, we will guide you to your room.
Each guest room is in a building scattered in the downtown area.
One of the highlights is that each area has a different look, such as an old-fashioned shopping street full of atmosphere and a street lined with unique shops.
There are many restaurants, bars, and souvenir shops within the city.
Please enjoy a special moment while blending into Shizuoka.
ARTISAN
Birupaku will continue along with the traditions and culture that live in the city.
We actively incorporate locally produced items into the interiors and amenities, so that you can enjoy your trip to Shizuoka to the fullest and that your trip will lead to the vitality of the city.
In addition to the parts panels of Tamiya, a world-famous model maker that represents Shizuoka, we have prepared crafts of famous craftsmen, traditional and popular flavors.
Please also pay attention to the special items unique to Birupaku.
Here is an experience that goes beyond staying.
A playground for adults that harmonizes with the travel styles of many people, many minds.
As many curiosities as there are ways to spend time and enjoy yourself.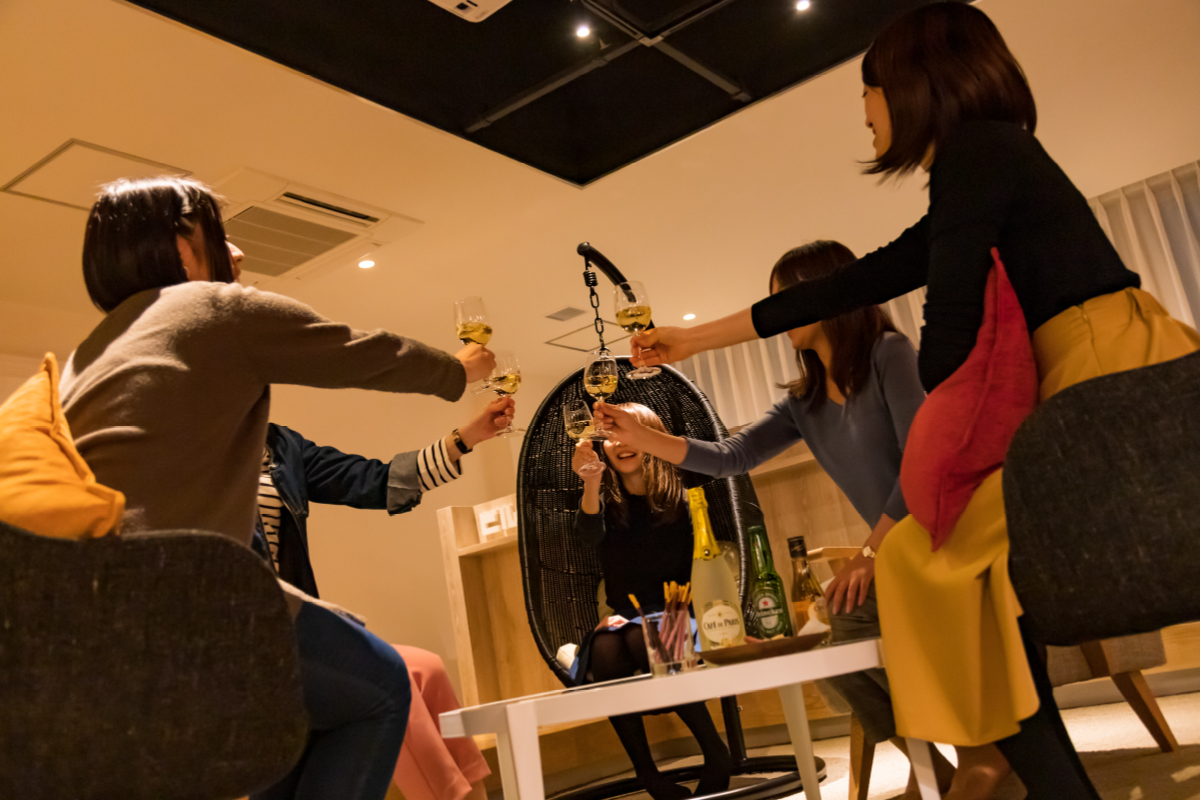 Party

party
Birupaku is a hideaway for adults, born in buildings in the center of Shizuoka City, where you can spend time without worrying about the surroundings.
After fully enjoying Shizuoka sightseeing and gourmet food, return to your room and continue the party.
Birupaku can be used not only for lodging, but also for reunions, celebrations, and watching live sports.
It is also an entertainment space where the fun spreads as much as the number of curiosities.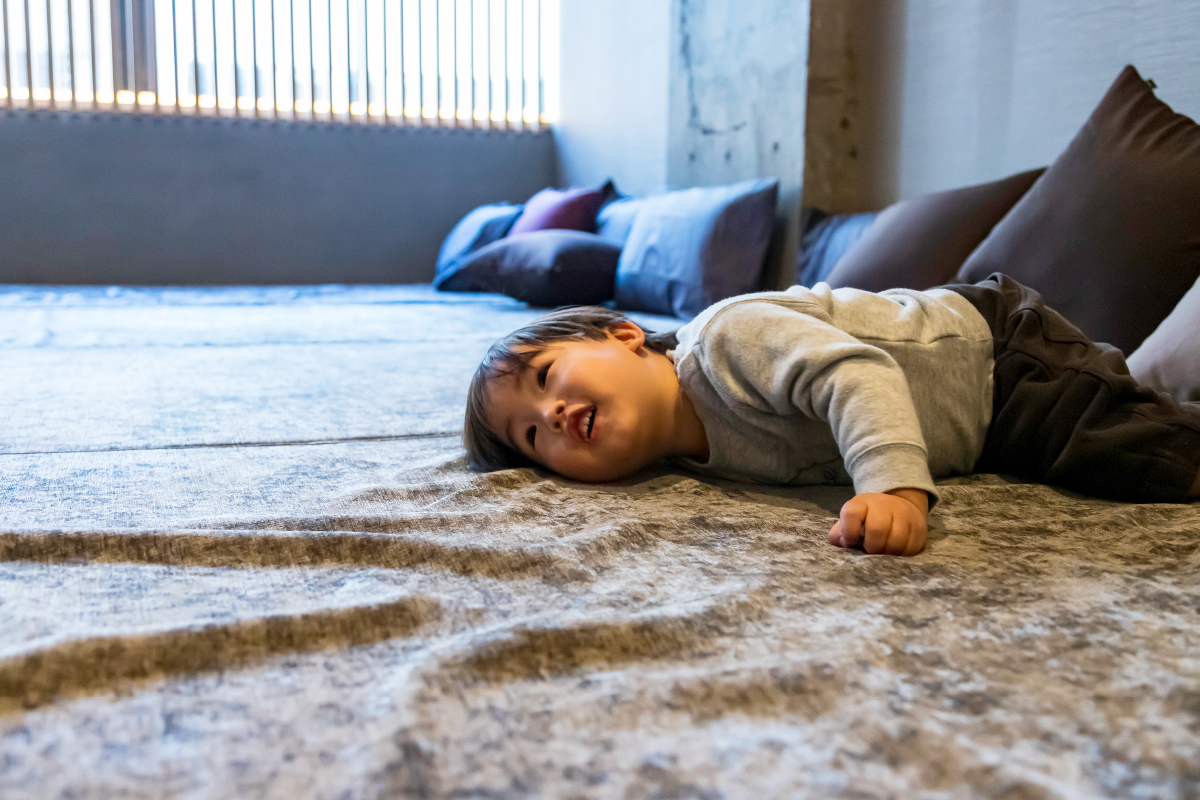 Family Trip

Three generations trip
In addition to spacious rooms, connecting rooms are also available so that three generations of a family can stay comfortably.
A high-quality relaxing space for adults is an ideal playroom for children.
May your parents and grandchildren have a good time.
May your travel memories be even more impressive.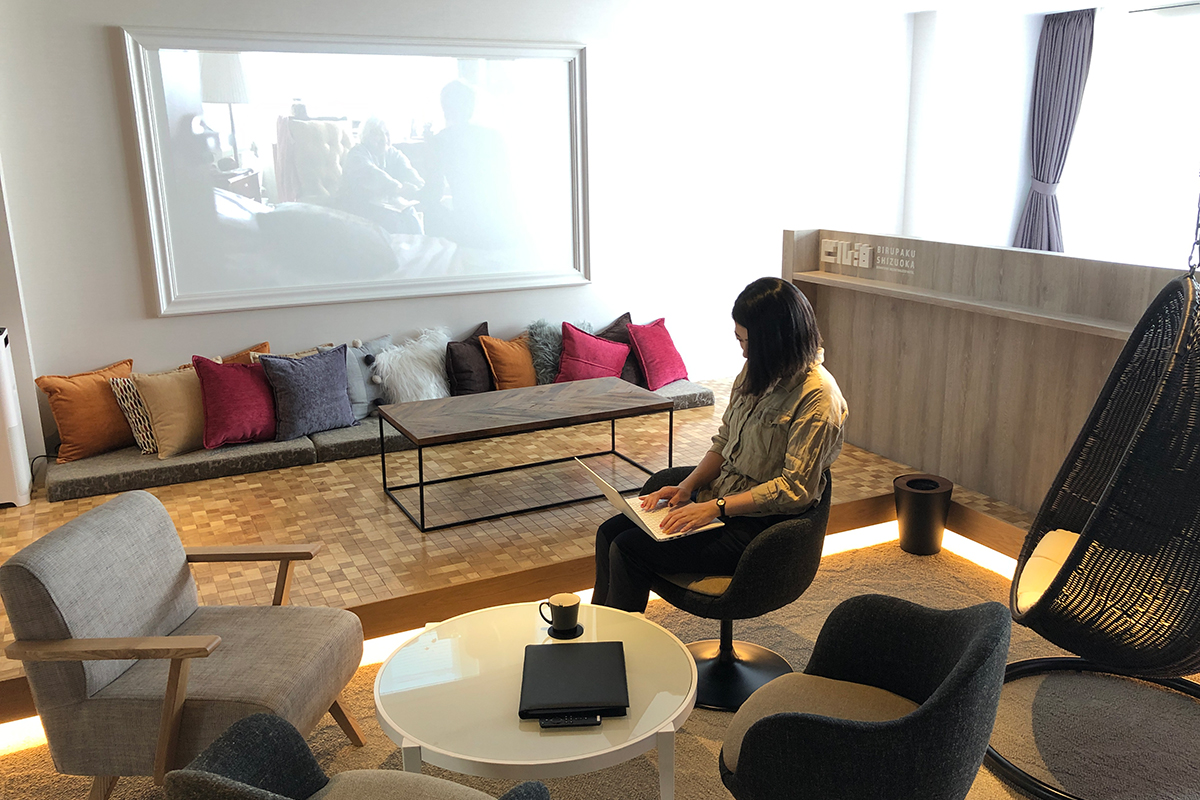 Business Trip

Business training/Employee trip
At Birupaku, the rooms boast a maximum size of 99㎡, and are recommended for various corporate activities such as business training and employee trips.
Spacious rooms where employees can deepen their friendship while maintaining an appropriate sense of distance.
You can devote yourself to training in a quiet environment that makes you forget you are in the city.
You can use the projector freely as well as Wi-Fi.