5/3-4 Granship, East Asia Cultural Exchange Fair!
Culture City of East Asia 2023 Shizuoka Prefecture Granship East Asia Cultural Exchange Fair EAST ASIA meets SHIZUOKA will be held on 
May 3rd (Wednesday ) and 4th (Thursday) for 2 days at Granship, a 5-minute walk from the south exit of Higashi-Shizuoka Station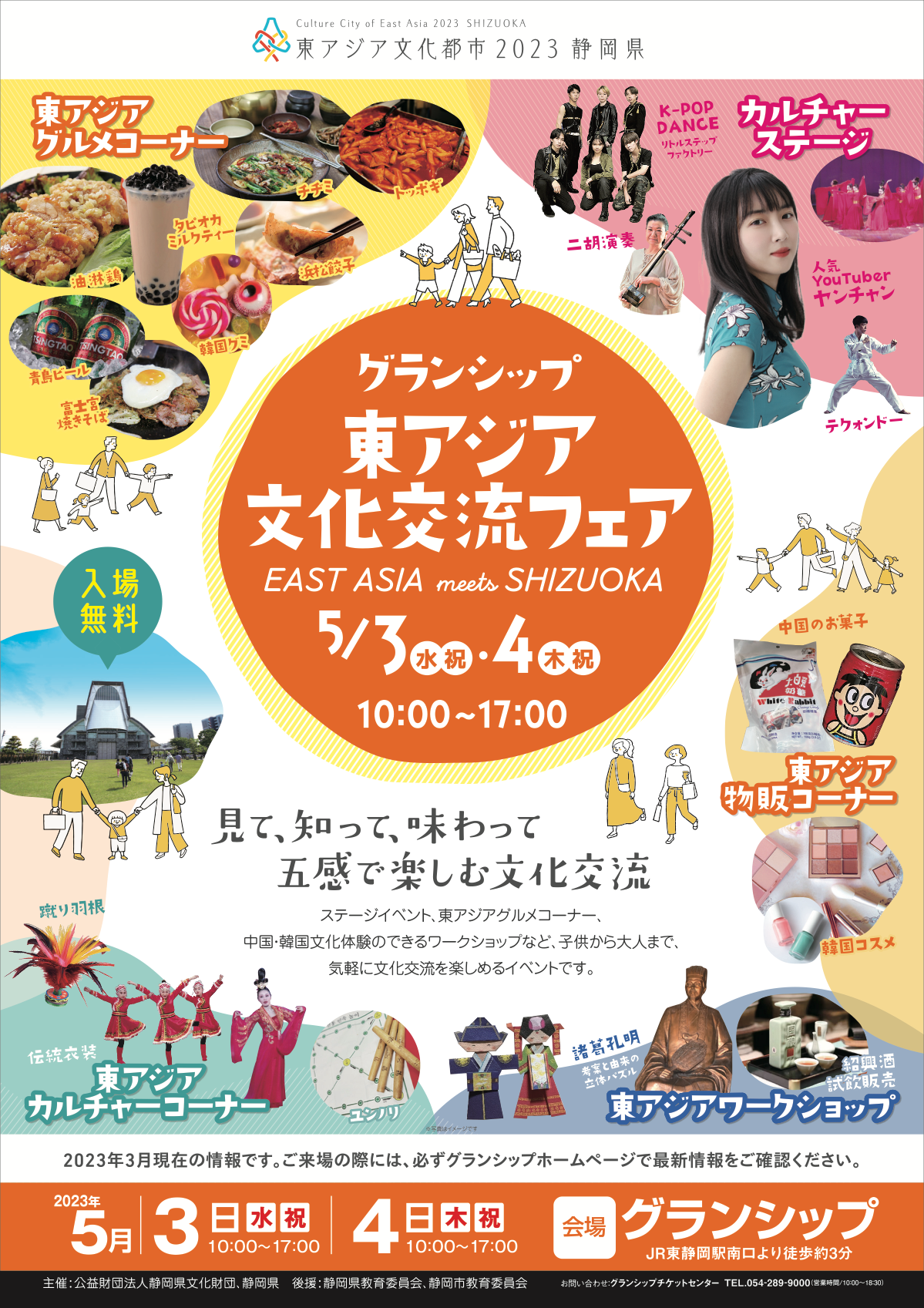 『Cultural City of East Asia』 is based on the agreement at the Japan-China-Korea Culture Ministers' Meeting,
 in principle one city is selected every year in three countries, Japan, China and South Korea, aiming for development through culture and art, and cultural exchange and culture are promoted. It is a national project that carries out art events.
Cultural exchange events will be held in each of the selected cities throughout the year.

In 2023, Shizuoka Prefecture was selected, and this event has a lot of content that can be enjoyed by families during Golden Week.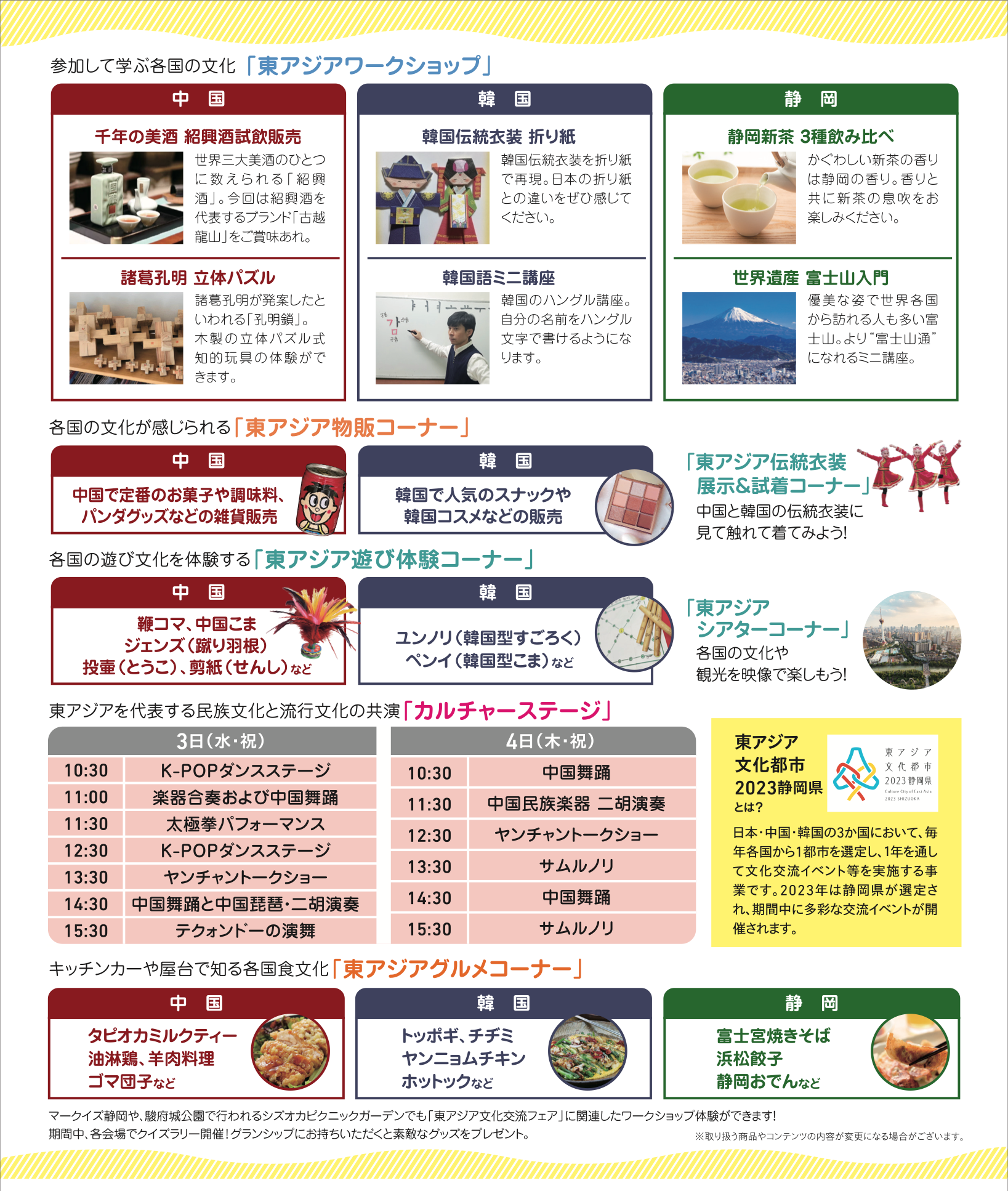 A stage where popular YouTuber Yanchan appears, an East Asian gourmet corner,
From children to adults, you can casually enjoy cultural exchange, such as workshops where you can experience Chinese and Korean culture.
Please come and visit us.
[Event Details]
■Date/Time  2023/5/ 3(Wednesday)・4(Thursday) 10:00~17:00
■Place   Granship Large Hall/Sea, Granship Square
■Address  2-3-1 West-Shizuoka,Suruga-ward,Shizuoka
■URL   https://www.granship.or.jp/visitors/event/detail.php?id=3017